Founder and Faculty Director
A distinguished public servant, Napolitano served as the president of the University of California from 2013 to 2020, as the US Secretary of Homeland Security from 2009 to 2013, as Governor of Arizona from 2003 to 2009, as Attorney General of Arizona from 1998 to 2003, and as US Attorney for the District of Arizona from 1993 to 1997. She earned her BS degree (summa cum laude in Political Science) in 1979 from Santa Clara University, where she was a Truman Scholar, and the university's first female valedictorian. She received her law degree in 1983 from the University of Virginia School of Law.
As Secretary of Homeland Security, Napolitano led the nation's efforts to prevent terrorist attacks, secure its borders, respond to natural disasters, and build domestic resiliency. She oversaw critical enhancements to aviation security, including initiatives like the creation of TSA Pre✓® that bolster security while improving the travel experience. The Department also significantly enhanced its readiness to meet and combat evolving cyber threats. 
During her time as Secretary, she also spearheaded the creation of the Deferred Action for Childhood Arrivals (DACA) initiative, creating hope and relief for thousands of undocumented young people across the nation. She was the first woman and is to date the longest-serving Secretary of Homeland Security. Under her leadership, the Department transformed its security capabilities, becoming a more efficient, cohesive, and effective organization.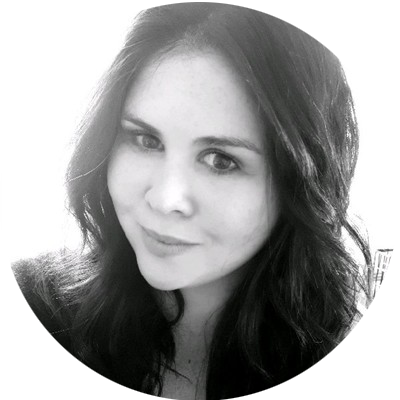 Adrienne Fulk is the Executive Director of the Center of Security in Politics at the Goldman School of Public Policy at UC Berkeley. Previously, she served as the Chief Administrative Officer at the University of California, Office of the President, Chief of Staff at UC Berkeley Executive Education, and Assistant Director of the MBA for Executives Program at the Haas School of Business. Prior to working for UC, Adrienne served as the senior aide to Nobel Peace Laureate and humanitarian Elie Wiesel. She has an MA in French Studies from New York University and a BA in English from UC Berkeley.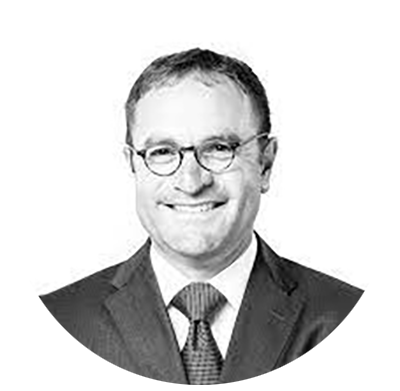 NOAH KROLOFF
Senior Advisor
Noah Kroloff is a Principal and Co-Founder of GSIS, an international security consulting firm. Prior to founding GSIS, Mr. Kroloff spent nearly two decades in public service, serving in leadership positions in state and federal government, including more than four as Chief of Staff of the US Department of Homeland Security. In state government, Mr. Kroloff served as Chief Policy Assistant and Deputy Chief of Staff to Arizona Governor Janet Napolitano during her first and second terms in office. He left government to manage Governor Napolitano's successful reelection effort in 2006, establishing new historical benchmarks by leading the first gubernatorial campaign in Arizona history to win every county and legislative district in the state.
Mr. Kroloff is a Senior Fellow and Lecturer at Yale's Jackson Institute for Global Affairs, serves on the Board of Advisors for the Progressive Policy Institute and on the Board of Directors for America Loves Kids. He holds a BA from St. John's College, a JD from Arizona State University College of Law and resides in Washington, DC with his wife and two children.
Associate Professor of Public Policy and Political Science
Jennifer Bussell is a political scientist with an interest in comparative politics and the political economy of development and governance, principally in South Asia and Africa. Her research considers the effects of formal and informal institutions—such as corruption, coalition politics, and federalism—on policy outcomes. Her book Corruption and Reform In India: Public Services in the Digital Age (Cambridge University Press) examines the role of corrupt practices in shaping government adoption of information technology across sub-national regions and is based on fieldwork in sixteen Indian states, as well as parts of South Africa and Brazil. Her current research uses elite and citizen surveys, interviews, and experiments to further explore the dynamics of corruption and citizen-state relations as they relate to public service delivery in democratic states. She received her PhD in political science from the University of California, Berkeley.
Assistant Professor of Public Policy
Shelley Liu is a political scientist who studies conflict and development in weak and authoritarian states. Her recent and ongoing projects how governments develop the state after conflict, how citizens respond to development policies, and how access to education and information mediates the relationship between citizens and their government. She has conducted fieldwork in Liberia and Zimbabwe, and brings to GSPP knowledge of comparative politics, the impact of political violence, and the politics of sub-Saharan Africa. Liu holds a PhD in political science from Harvard University.
Thomas and Alison Schneider Professor of Public Policy
Michael Nacht is a specialist in U.S. national security policy; science, technology, and public policy; and management strategies for complex organizations. He is the author or co-author of six books and more than eighty articles and book chapters on nuclear weapons policy; regional security issues affecting Russia and China, the Middle East and East Asia; cyber and space policy; counter-terrorism and homeland security; international education; and public management. Nacht served as Assistant Secretary of Defense for Global Strategic Affairs (2009-2010) as Assistant Director for Strategic and Eurasian Affairs of the U.S. Arms Control and Disarmament Agency (1994-97). He received a B.S. in Aeronautics and Astronautics and an M.S. in Operations Research from New York University and a Ph.D. in Political Science from Columbia University.
Associate Professor of History and Public Policy
Daniel J. Sargent is a historian who specializes in U.S. foreign policy and the history of international relations. His research has explored how states and decision-makers adapt to long-term changes in their international environments, including the historical advance of globalization. He is presently interested in how the United States has strived, over the long arc of its history, to constitute and sustain international order, and he remains intrigued with how policymakers use historical and grand strategic concepts to inform the work of policymaking. Sargent's first book, A Superpower Transformed: The Remaking of American Foreign Relations in the 1970s was published by Oxford University Press in 2015. Sargent earned his PhD in History from Harvard University.