Founder and Faculty Director
Janet Napolitano is a Professor of Public Policy at the Goldman School of Public Policy, and the Founder and Faculty Director of the Center for Security in Politics at UC Berkeley. She served as the twentieth president of the University of California, the nation's largest public research university with ten campuses, five medical centers, three affiliated national laboratories, and a statewide agriculture and natural resources program. Prior to joining the University of California, Professor Napolitano served as Secretary of Homeland Security from 2009 to 2013. She is a former two-term Governor of Arizona, a former Attorney General of Arizona, and a former U.S. Attorney for the District of Arizona.
Napolitano is the current President of the Truman Scholarship Foundation and serves as a board member for RAND Corporation, VIR Biotechnologies, Zoom, the International Rescue Committee, and the Council on Foreign Relations. She also serves on the Council of the American Law Institute Advisory Committee. In 2022, President Biden appointed Napolitano to the President's Intelligence Advisory Board. In 2019, Napolitano published How Safe Are We? Homeland Security Since 9/11. Professor Napolitano earned her B.S. degree, summa cum laude, in Political Science from Santa Clara University, and her J.D. from the University of Virginia. She is based in Berkeley, CA.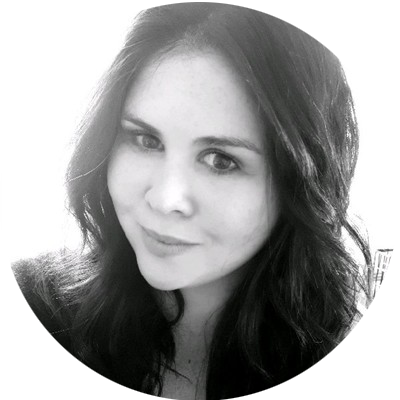 Adrienne Fulk is the Executive Director of the Center of Security in Politics at the Goldman School of Public Policy at UC Berkeley. Previously, she served as the Chief Administrative Officer at the University of California, Office of the President, Chief of Staff at UC Berkeley Executive Education, and Assistant Director of the MBA for Executives Program at the Haas School of Business. Prior to working for UC, Adrienne served as the senior aide to Nobel Peace Laureate and humanitarian Elie Wiesel. She has an MA in French Studies from New York University and a BA in English from UC Berkeley.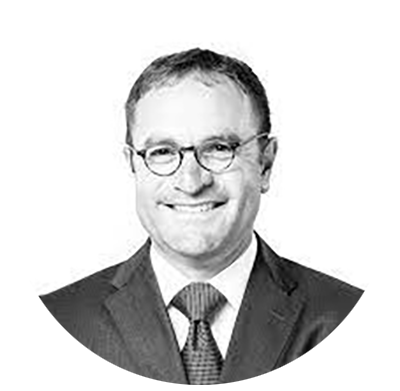 NOAH KROLOFF
Chief Innovation Officer
Noah Kroloff is a seasoned executive with decades of senior management experience in both the public and private sectors. He is a Principal and Co-Founder of GSIS, a strategic consulting firm headquartered in Washington, DC.  In that capacity, he supports clients on a broad range of matters including homeland and national security policy, crisis and consequence management, market entrance and growth strategies.
Prior to founding GSIS, Mr. Kroloff served in multiple leadership positions in state and federal government, including more than four years as Chief of Staff of the US Department of Homeland Security (DHS) from 2009-2013. In that capacity, he oversaw 240,000 employees, a $60 billion budget and 22 federal agencies. He was the principal advisor to the Secretary on all operational and policy functions of the Department, supervised external affairs, managed DHS's global footprint and was responsible for coordination between the agency and the White House and National Security Council. Mr. Kroloff also advised the Homeland Security nominee on the Obama-Biden transition team.
In state government, Mr. Kroloff served as Chief Policy Assistant and Deputy Chief of Staff to Arizona Governor Janet Napolitano during her first and second terms in office. He left government to manage Governor Napolitano's successful reelection effort in 2006, establishing new and still unbroken historical benchmarks by leading the first gubernatorial campaign in Arizona history to win every county and legislative district in the state.
Mr. Kroloff was also a speechwriter and Assistant to Arizona Attorney General Napolitano, served as an Aide to the New York State Assembly Speaker and taught junior-high school in the South Bronx as a Teach for America Corps member. Mr. Kroloff is the Chief Innovation Officer at UC Berkeley's Center for Security in Politics and is a Fellow at the Progressive Policy Institute. He holds a BA from St. John's College, a JD from Arizona State University College of Law and resides in Washington, DC with his wife and two children.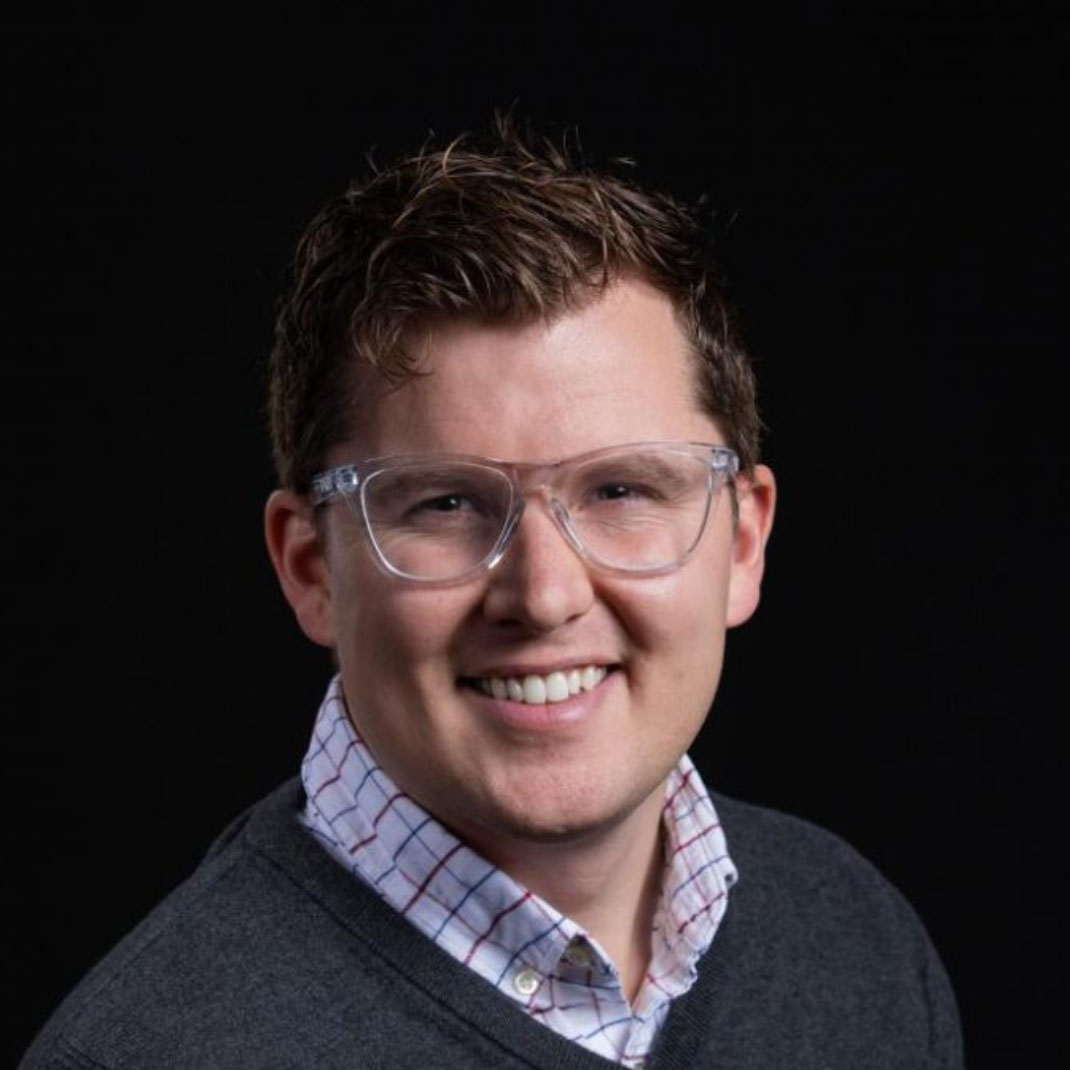 ANDREW REDDIE
Director, Emerging Technologies and Cybersecurity
Andrew W. Reddie is an Associate Research Professor at the University of California, Berkeley's Goldman School of Public Policy, and Founder of the Berkeley Risk and Security Lab. His research at the intersection of technology, politics, and security examines how technology shapes international order—with a focus on nuclear weapons policy, cybersecurity, AI governance, and innovation. His methodological work focuses on the use of experiments and wargaming methods. Andrew serves in faculty leadership roles at UC Berkeley's Center for Security in Politics, the Berkeley APEC Study Center, and UC-wide Disaster Resilience Network. He is also an affiliate of UC Berkeley's Institute of International Studies, the Institute of East Asian Studies, and the University of California's Institute on Global Conflict and Cooperation. Andrew received his B.A. and M.A. degrees from the University of California, Berkeley, an M.Phil. in International Relations from Oxford University, and his Ph.D. from the University of California, Berkeley in 2019.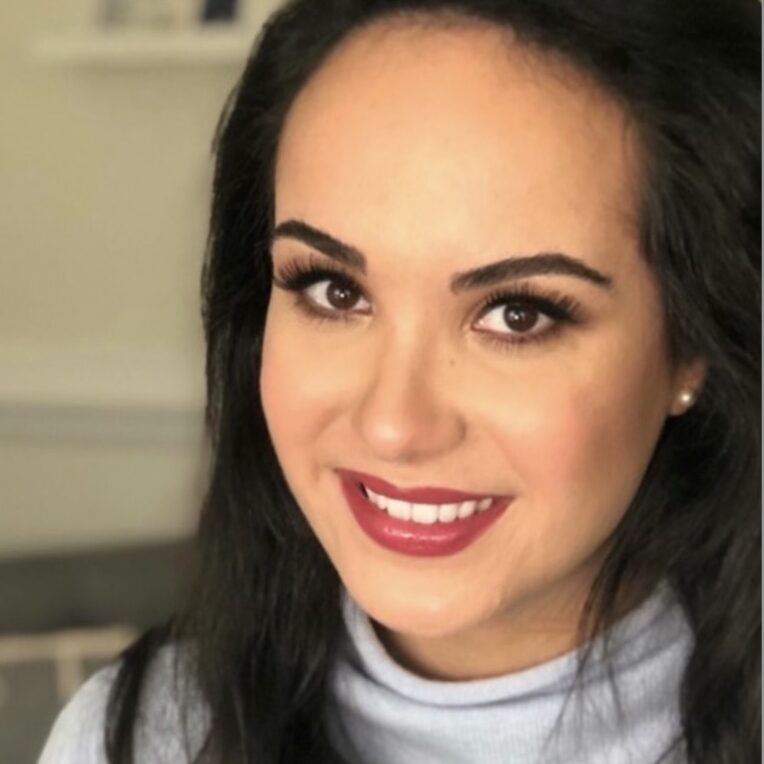 SARAH ROHRSCHNEIDER
Assistant Director
As current Assistant Director of UC Berkeley's Center for Security in Politics, former security policy researcher for Professors Napolitano and Sargent at the Goldman School of Public Policy, and her previous Outreach Coordinator role for U.S. Congressman Donald S. Beyer, Jr. (VA-08), Sarah's heart for politics and public service is evident.  Sarah has studied six foreign languages, is an AmeriCorps alumna, and a former federal contractor of Accenture Federal Services. She has an MA in Global Studies from UC Berkeley and a BA in English with a European history minor from Barnard College, Columbia University. She studied abroad from 2014-2015 at St. Peter's College, the University of Oxford.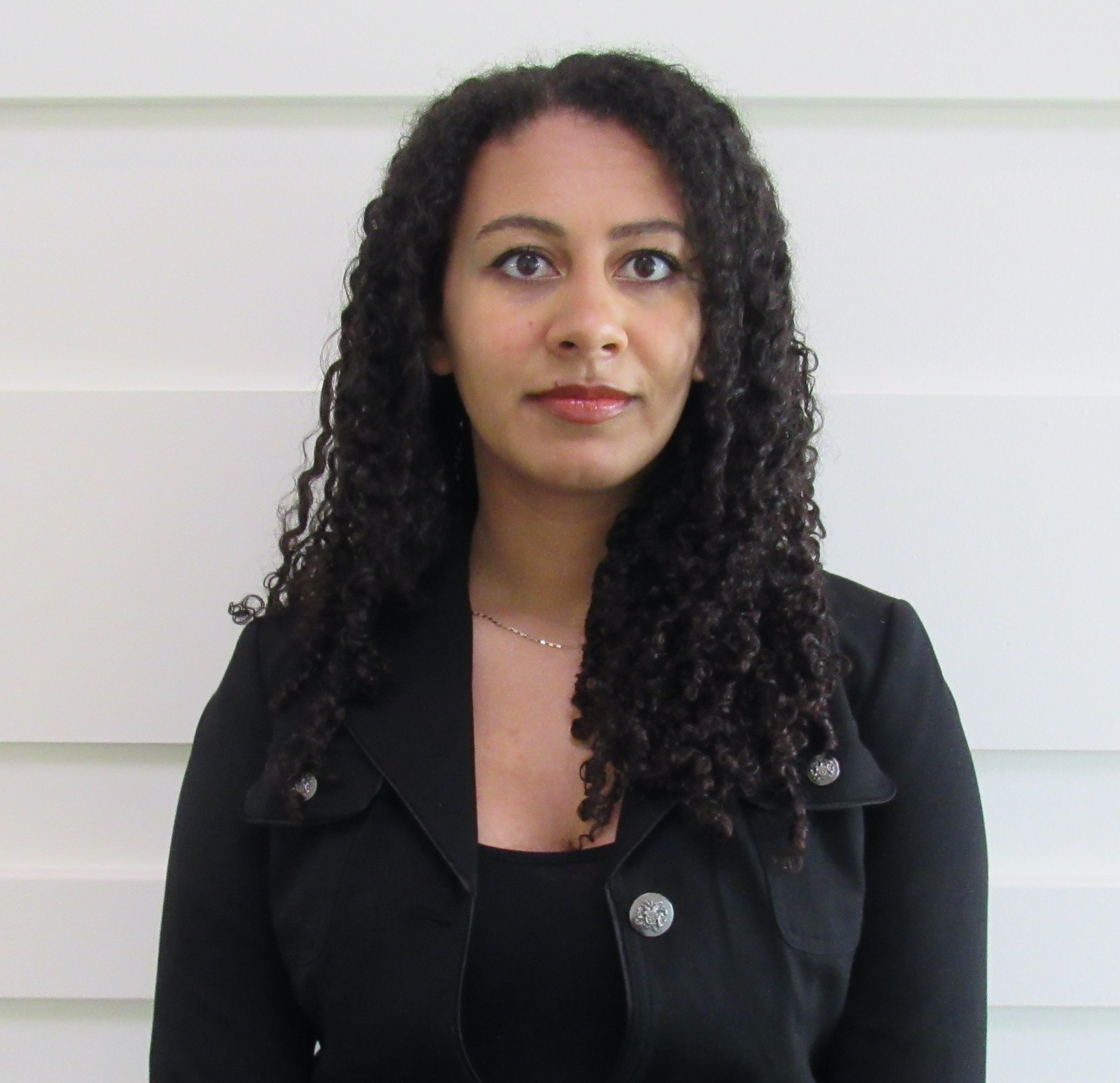 LEAH WALKER
Assistant Director, BRSL
Leah Walker is the Assistant Director for the Berkeley Risk and Security Lab. Her main research focuses at BRSL include emerging defense technologies, nuclear and strategic weapons analysis, and techno-industrial policy and competition.
Prior to BRSL Leah was a Senior Defense Associate at the Institute for Security and Technology, where she conducted research and published on emerging technologies, nuclear crisis control, nuclear command, control, and communications, techno-industrial competition and policy, and media warfare and competition.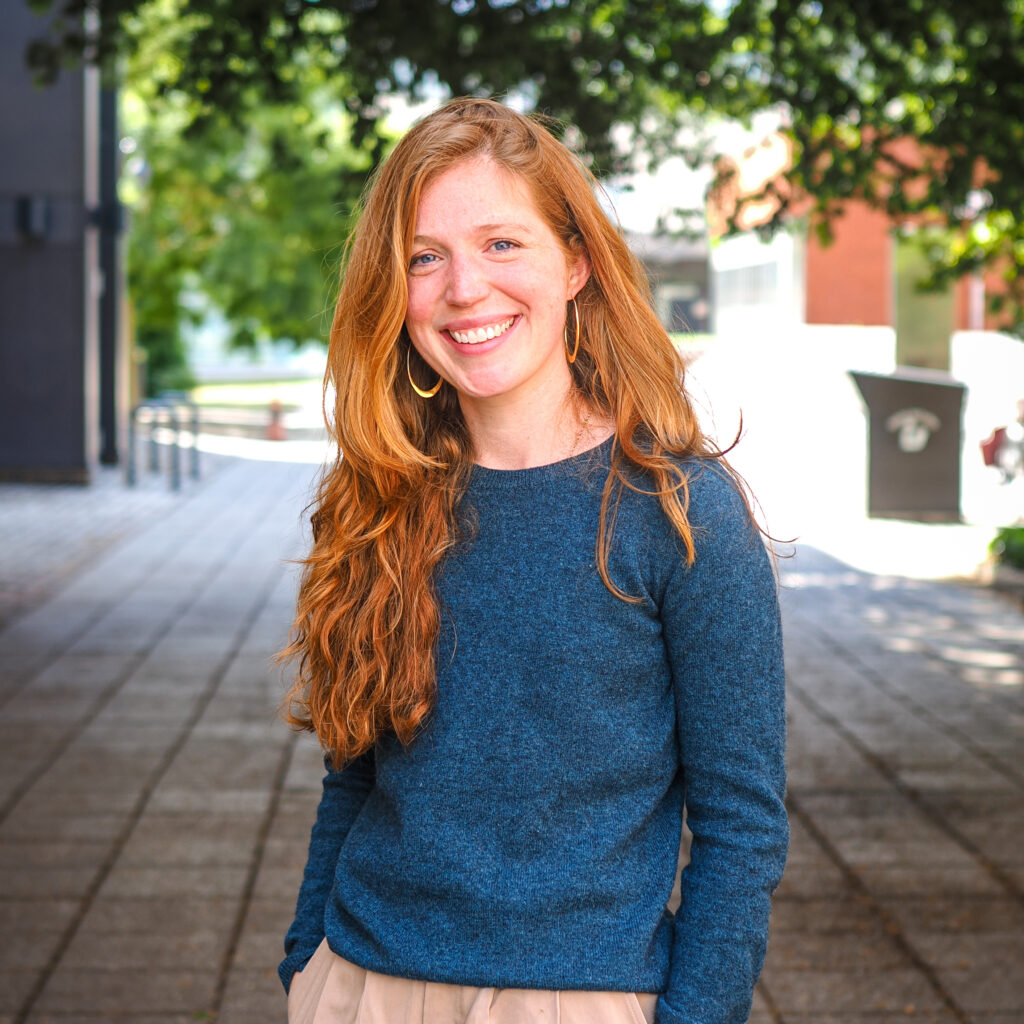 JANE DARBY MENTON
Research Scholar, BRSL
Jane Darby Menton is a Research Scholar at the Berkeley Risk and Security Lab, where she works on projects related to nuclear weapons, arms control, and the governance and regulation of emerging technologies. She read a PhD in Politics and International Studies at Cambridge as a Gates Scholar. Her thesis focused on the Joint Comprehensive Plan of Action (JCPOA). Prior to Cambridge, she worked as a journalist at Foreign Affairs and CNN's Anderson Cooper 360. Jane Darby is a Schmidt Futures International Strategy Forum Fellow. She has an MPhil in Modern Middle Eastern Studies from Oxford, where she studied as a Rhodes Scholar, and a BA in History and Global Affairs from Yale.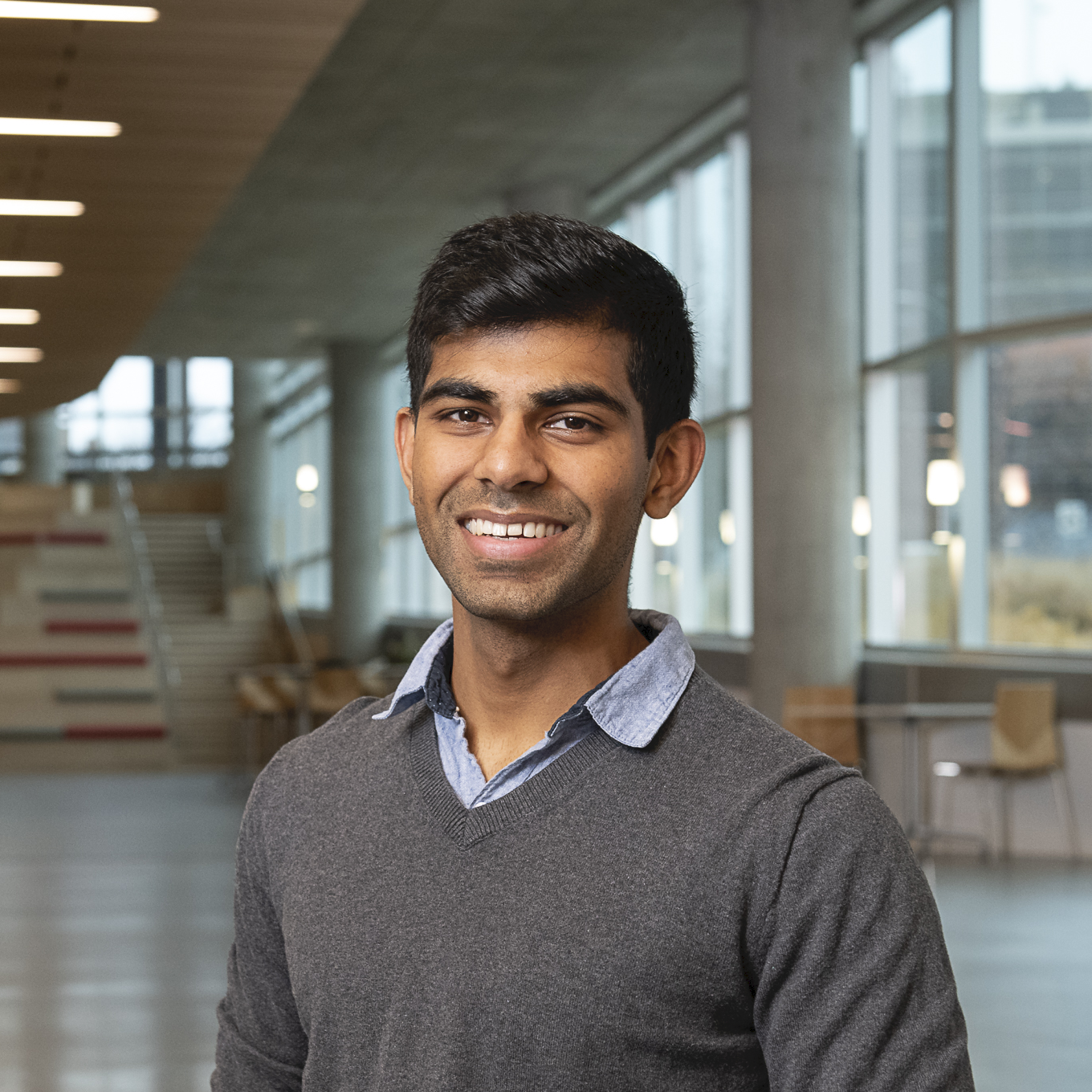 RITWIK GUPTA
AI Policy Fellow
Ritwik Gupta is a Ph.D. student at the University of California, Berkeley focused on AI for Humanitarian Assistance and Disaster Response. His research on exploiting multi-modal satellite to understand building damage after disasters, shining a light on illegal fishing operations, and aiding first responders in evacuating in complex situations has been deployed worldwide by hundreds of agencies and governments such as CAL FIRE, the United Nations, the Red Cross, and more.
In addition to his academic work, Ritwik serves as the Deputy Technical Director for Autonomy at the Defense Innovation Unit within the Office of the Under Secretary of Defense for Research and Engineering. In this role, he works to bring innovative technologies and capabilities into the DoD to support complex mission needs. Prior to joining Berkeley, Ritwik was a principal investigator at Carnegie Mellon University for AI for Humanitarian Assistance and Disaster Response.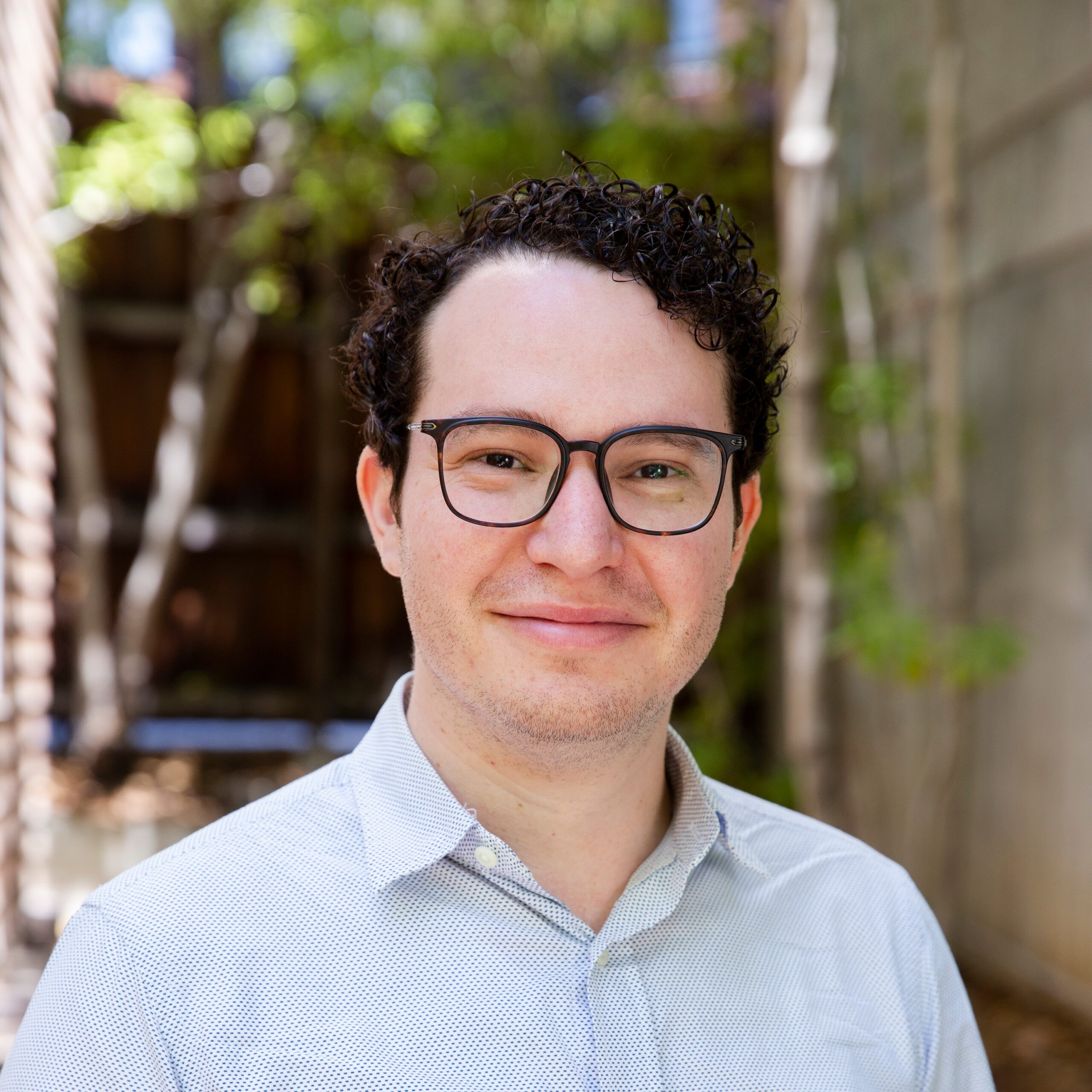 RAFI LAZERSON
Research Affiliate
Rafi Lazerson is a policy professional examining security and civil rights issues related to emergent technologies, disinformation, and extremism. Rafi brings a multi-sector interdisciplinary lens to his policy work. He served as Assistant Regional Director at the Anti-Defamation League, prior to which he was CMO of an online marketplace. Currently, Rafi is an MPA candidate at UC Berkeley, a Research Affiliate at the Center for Security in Politics, and a Researcher at the Center for Long-Term Cybersecurity. Rafi is conducting an MPA policy consultancy for the Global Engagement Center, U.S. Department of State, where he previously served as a Graduate Research Intern. He completed a BA in Political Science from Brooklyn College where he was a member of the Scholars Program.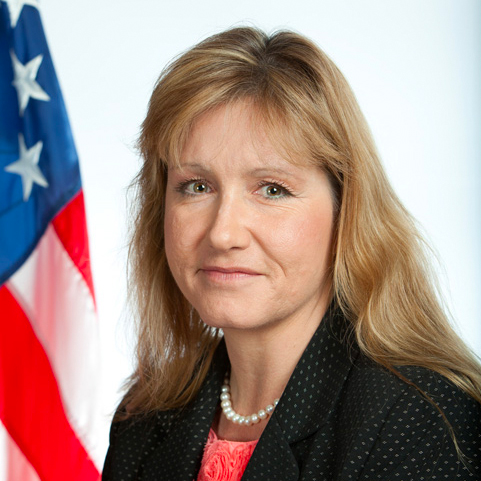 Heidi Avery is a career national security professional who previously served as a member of the White House National Security Council staff under President George W. Bush and President Barack Obama, including several years commissioned as Deputy Assistant to the President and Deputy Homeland Security Advisor. Ms. Avery also served as Chief of Staff, National Counterterrorism Center, including in its original formation as the Terrorist Threat Integration Center. Ms. Avery has received numerous awards for her public service as a national security official including the Presidential Rank Award of Meritorious Executive.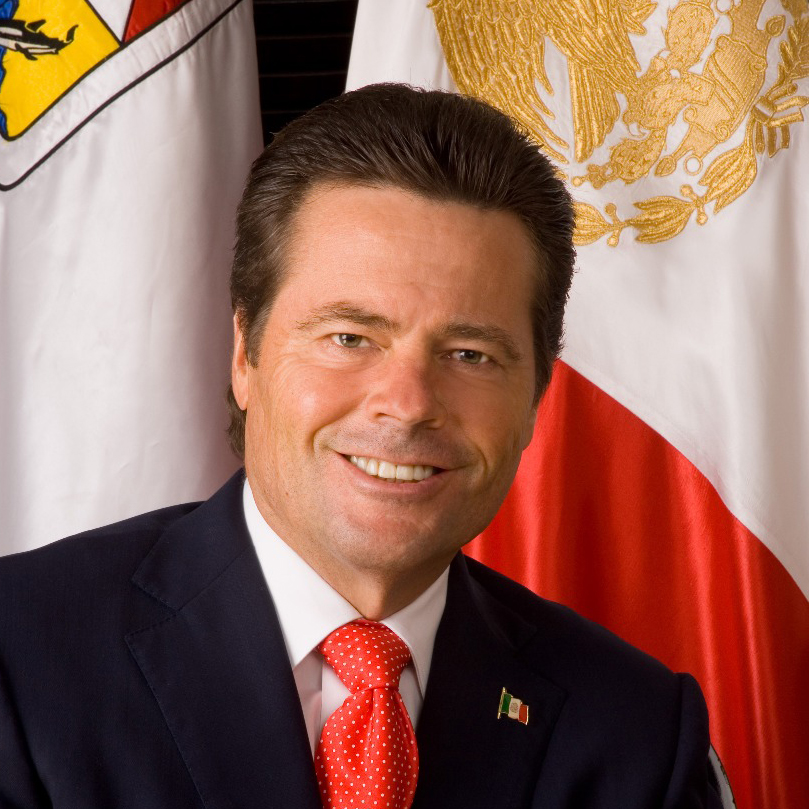 Was born in Ciudad Obregón, Sonora on December 17, 1956.
In 1980, he married Lourdes Laborín Gomez, with whom he shares the most important project in his life, their four children: Maria de Lourdes, Mario Alfredo, Lorena and Eduardo.
He graduated from Monterrey Institute of Technology, Campus Monterrey, with a degree in Industrial and Systems Engineering, class of 1980. He received an Honoris Causa Doctorate degree from Universidad La Salle Nororeste.
From 1980 to 1992, he held several posts in Grupo Bachoco, a leading agricultural company.
From 1992 to 1994, he was President of the Consejo Nacional Agropecuario, CNA (the National Agricultural Council), the leading organization of Mexico's agricultural sector. During his tenure, he coordinated, on behalf of the private sector, the negotiations for the agricultural chapter of the North America Free Trade Agreement, NAFTA, with the United States and Canada.
From 1994 to 1996, he was President and Director General of the Del Monte Fresh Company, and was in charge of its restructuring and sale.
From 1995 to 1997, he was the General Coordinator of the Unidad Coordinadora para el Acuerdo Bancario Empresarial, UCABE (the Coordinating Unit for the Banking and Business Agreement), a post created by the Mexican Federal Government and the Mexican Banking Association, to handle the financial restructuring of the largest Mexican companies that were in the middle of a crisis, helping in the salvage of more than 80 business groups, with an accumulated debt of 10 billion dollars.
From 1997 to 1999, he was the President of the Consejo Coordinador Empresarial, CCE (the Business Council), the leading organization for Mexico's private sector.
Also during the 1990's, the was the President of the Technical Committee for Competitiveness Regional Centers (Cetro-Crece), supporting almost 4,500 small businesses through state service centers.
From 1999 to the year 2000, he was the Liaison Officer for the Private Sector, in the Presidential Campaign of Francisco Labastida Ochoa, the candidate of the PRI political party.
From 2000 to 2002, he was a Senator for his native State of Sonora, post that he left, in order to obtain the candidacy for the Governorship of the State of Sonora, also with the PRI political party.
In July 2003, he was elected Governor of the State of Sonora, post he holds since September 2003, until September 2009. Among his many successes, it is worth mentioning that he increased citizen participation in his administration, as well as increasing both human and infrastructure investments in more than 100 percent.
He has been in the Boards of Directors of several companies, such as Bachoco (agriculture), Nacional Financiera and Banco de Comercio Exterior (banking and finance), Bolsa Mexicana de Valores (Mexican stock market), Pronatura, Grupo Azucarero de México (Sugar Group in Mexico), Corporación Mexicana de Restaurantes (Corpotacion Mexican Restaurant), Megacable, Mercado Mexicano de Derivados (Mexican derivatives market), Fondo para la Capitalización e Inversión del Campo (rural development), Herdez, among others.
He's been a board member and advisor to the board of several organizations, such as the National Chamber of Commerce, the National Chamber of the Cable Industry, the Mixed Commission for the Promotion of Exports, the National Poultry Association, the National Pork Producers Union, Pronatura (environment).
He has the distinction of being named one of "Global Leaders of Tomorrow" at the Davos Economic Forum, in Switzerland. He has also been selected as one of the 100 men from the Mexican transition.
Eduardo Bours was the Governor of Sonora for the period 2003-2006, where he promoted the most ambitious transformation projects in the State's modern history. Polls gave him some of the highest approval ratings for a governor in the country.
Eduardo Bours is currently the President and General Director Agropecuaria BL S.A. de C.V.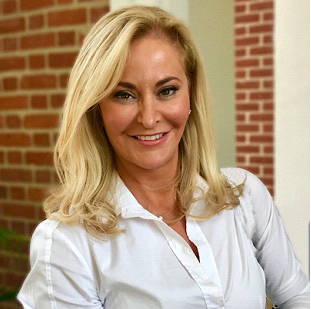 Sarah Chamberlain's passion for pragmatic politics and women's engagement drives her to wear many hats. As President and CEO of the Republican Main Street Partnership, Sarah runs an organization that supports the governing wing of the Republican Party in Congress. She is the only woman in the country who's the CEO of a major Republican organization. Additionally, as the President and Founder of the Women2Women National Conversation Tour, Sarah has become one of the most prominent national voices calling for women to raise their voices on issues that matter most to them while educating them on how decisions being made for the country are affecting their own lives.
Born in upstate New York, she received her undergraduate degree in accounting from the University of Delaware and received her master's degree from the Women and Public Policy Program at Harvard University. From there, she came to Washington, D.C. to work for Republican Main Street Partnership and its founder Rep. Amory Houghton Jr., a former CEO of the Corning Glass Company and six-term member of Congress. Sarah has since built the Republican Main Street Partnership from the fledgling organization founded in 1997 into a thriving network of over 50 Members of Congress who share Sarah's commitment to conservative, solution-oriented governing.
Sarah serves on the Board of Directors of the Women Campaign School at Yale University, is a National Capital Trustee of the Boys and Girls Clubs of America, and sits on the Wall Street Journal CEO Council. Her written work has been featured in the Washington Post, The Hill, U.S. News & World Report, and she is a contributor for Forbes. Sarah was chosen by CQ Roll Call as a 2017 Rising Star and was featured as one of Elle Magazine's 10 Women in Washington in 2017.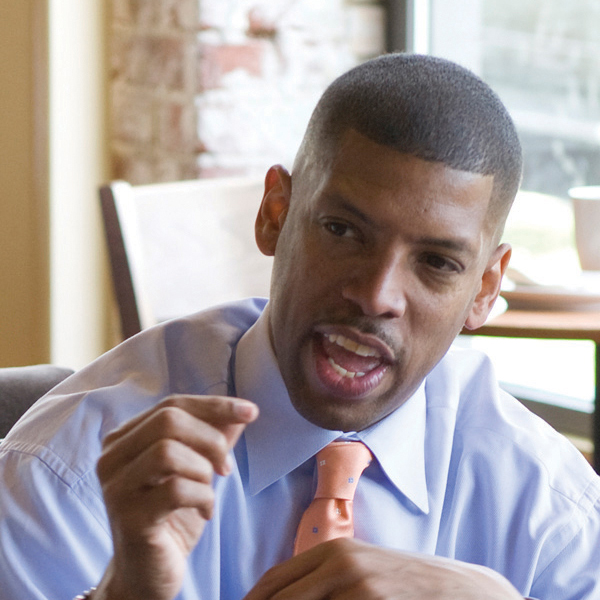 Kevin M. Johnson currently serves as the General Partner of the Black Capital Fund, an early-stage venture capital fund focused on investing in black and underrepresented entrepreneurs.
Prior to his role with Black Capital, Johnson served as the two-term mayor of Sacramento, where he led the effort to keep the Sacramento Kings from relocating by assembling a new ownership group, raising $535 million to purchase the team, and developing the Golden 1 Center. The new arena has catalyzed a $1.5 billion investment in the downtown core and was financed through innovative uses of public resources without raising taxes. He also served as President of the U.S. Conference of Mayors, and Founding President of the African American Mayors Association.
Before taking public office, Johnson served as CEO of St. HOPE, a community development corporation focused on education and economic development in under-resourced communities. Prior to his business career, Johnson played 12 years in the NBA for the Phoenix Suns, garnering All-Star status three times.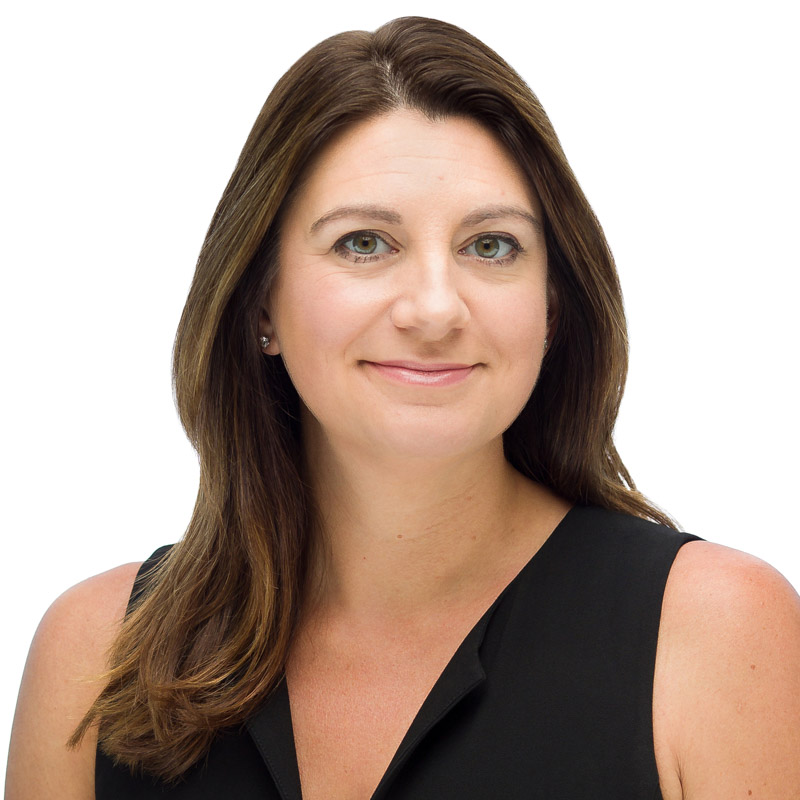 Ms. Marie O'Neill Sciarrone
Marie O'Neill "Neill" Sciarrone is the CEO of Tribal Tech, LLC and its subsidiary, Cowan & Associates, Inc. Tribal Tech is an American Indian, SBA 8(m), woman-owned small business (WOSB) that provides management and technical services to federal, state, tribal and corporate clients.
Ms. Sciarrone is an executive leader and successful entrepreneur with over two decades of public and private sector technology, defense, and national security experience. She is Co-Founder and former President of Trinity Cyber, Inc., and previously served as a senior executive at BAE Systems, Inc. where she developed and evaluated growth strategies in emerging technologies for the U.S. corporate business, led strategy and mergers and acquisitions (M&A) for their intelligence and security business, was a business development executive, and led the cyber and information sharing profit and loss (P&L) for a mid-sized technology firm, acquired by BAE.
Prior to her private sector career, Ms. Sciarrone was appointed by President George W. Bush to serve as Special Assistant to the President for Homeland Security and Senior Director for Cybersecurity and Information Sharing Policy. In this capacity, she led the Administration's efforts on cybersecurity, information sharing, and critical infrastructure policy. This included developing and implementing national policies and programs for critical homeland and national security issues. Ms. Sciarrone was the principal author and coordinator of both the U.S. Government's cybersecurity and information sharing directives, policies, and national strategies. She also held key roles for the White House Homeland Security Council, the Department of Homeland Security, and the Department of Commerce.
Ms. Sciarrone serves on multiple non-profit Boards including the Board of S2MARTS and the Silverado Strategic Council. She has been recognized as an inaugural Presidential Leadership Scholar and was named one of the "Top 10 Women Power Players in Cybersecurity" by SC magazine in 2015. Ms. Sciarrone is a graduate of the University of Virginia.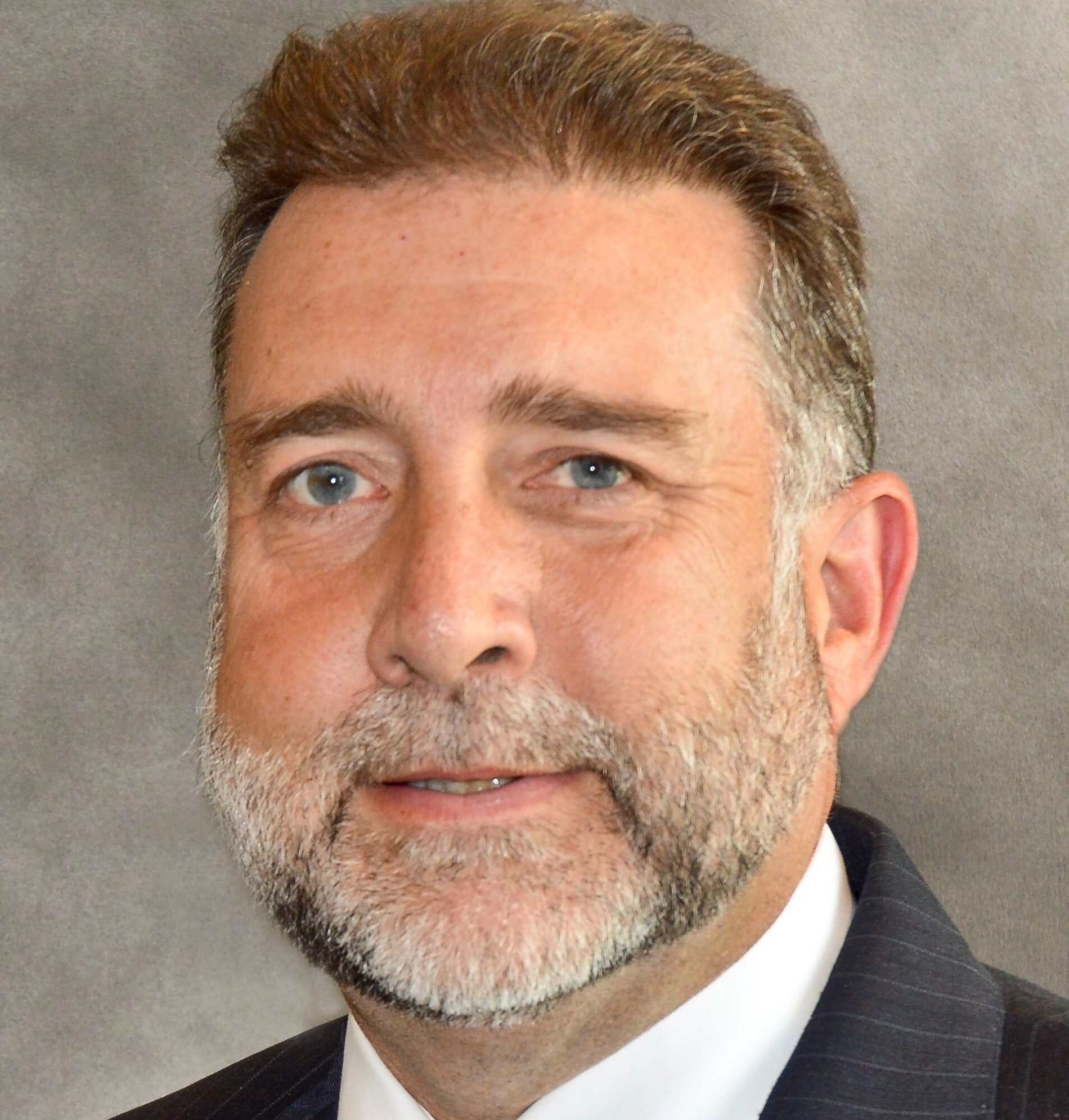 With more than 30 years' experience delivering advanced research and development solutions and ready-to-field systems, Pete has supported defense, intelligence, law enforcement, and healthcare missions across the federal government. He established and managed a federal law enforcement agency's largest biometric and forensic laboratory. As a logistics subject matter expert, he deployed in support of U.S. military operations to include Operation Desert Storm (Saudi Arabia and Kuwait), Operation Restore Hope (Somalia), and Operation Enduring Freedom (Bosnia). Pete's work was recognized and awarded "Best Fielded Artificial Intelligence System in the Department of Defense (DoD)" by the National Defense Industrial Association and "Best Information Sharing Application in DoD" by the DoD Office of the Chief Information Officer.
Pete holds a bachelor's in computer science from the College of William & Mary and a master's in software engineering from George Mason University. He served for many years as co-chair of the U.S. Geospatial Intelligence Foundation Technical Committee and served on various expert panels focused on technology and society.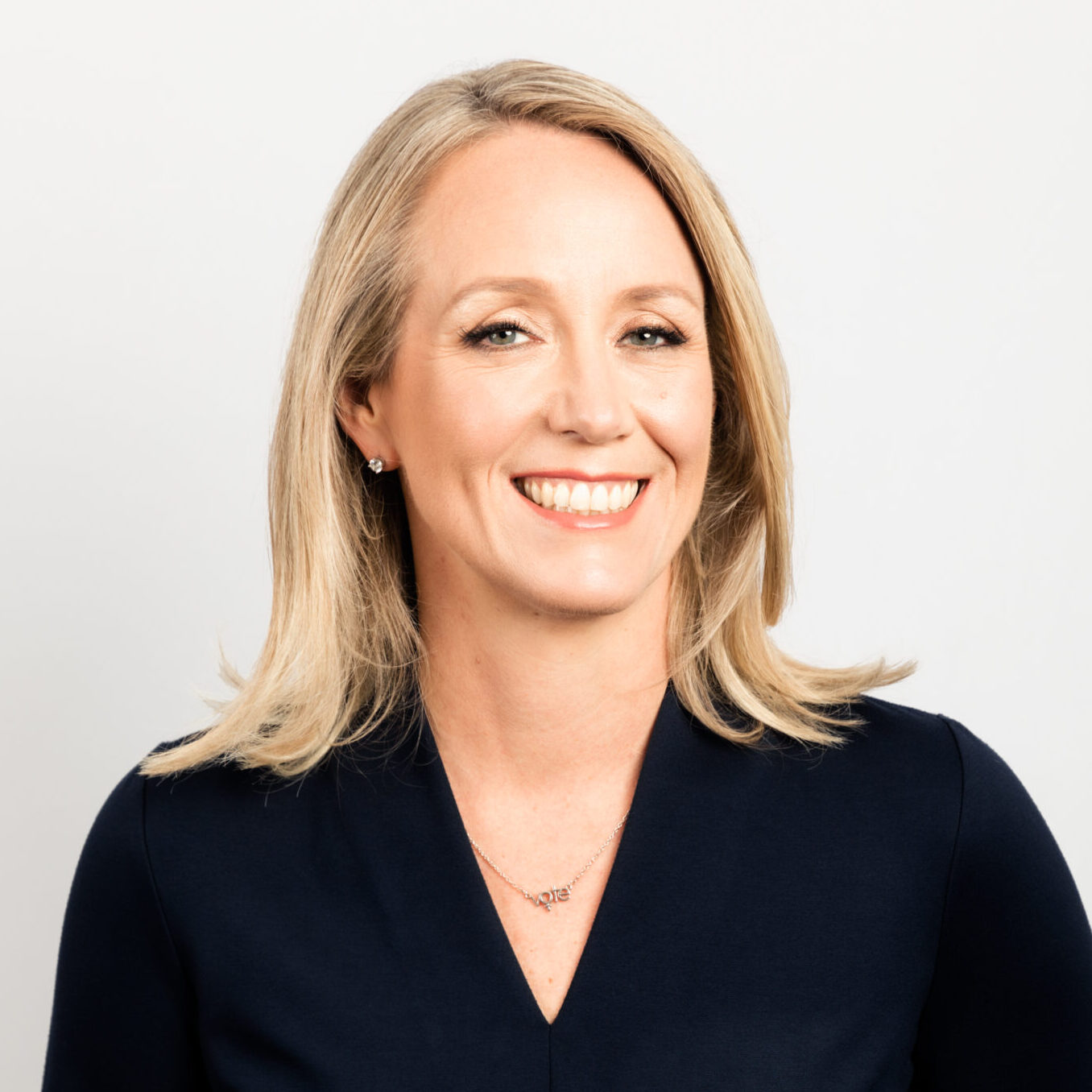 Called a transformational leader, Stephanie Schriock has run: a major national organization that dramatically changed the American political landscape; successful managed and advised countless high-stakes competitive political campaigns; and counseled CEOs, candidates and national, state and local office holders.  
Most recently, Stephanie Schriock served for 11 years as President of EMILY's List, the nation's largest resource for women in politics.  During her tenure, EMILY's List raised more than $460 million for the organization and its candidates and spent $160 million in independent expenditures. With Stephanie at the helm, EMILY's List endorsed more than 1,800 women, elected nearly 1,000 up and down the ballot, and trained more than 14,000.  
As the EMILY's List President, Stephanie doubled – and then doubled twice again – the organization's digital footprint.  She expanded EMILY's List's state and local training programs, including its online Training Center, and the creation of Run to Win, its national recruitment and training campaign.  Stephanie and Christina Reynolds, EMILY's List Vice President of Communications, recently authored the book Run to Win: Lessons in Leadership for Women Changing the World, which serves as a leadership guide for running for office or leading an organization.
The second person to hold this position, Stephanie stepped down as President earlier this year.  EMILY's List is at its strongest position yet, following two record cycles and the incredible growth of Democratic women running for office.
Affectionately called "Coach Stephanie" by her staff, Stephanie has built an impressive network of corporate CEOs, elected officials, candidates, donors and staff across the country.  
Originally hailing from the mining town of Butte, Montana, Stephanie has been electing Democrats for more than 20 years. In 2004, she served as the national finance director for Howard Dean's presidential campaign, where she was at the center of the team that created the online fundraising model that ushered in the era of digital fundraising, laying the groundwork for the future campaigns of President Barack Obama, Secretary Hillary Clinton, and President Joe Biden's presidential campaigns.  
In 2006, Stephanie returned to her home state of Montana to serve as Senator Jon Tester's campaign manager, and after helping Democrats take back the Senate, served as his chief of staff. In 2008, she joined Al Franken's Senate campaign as his campaign manager, leading the campaign to Election Day and then solidifying her reputation as a major force in Democratic politics by successfully managing the eight-month recount and legal fight that followed. Called "one of the absolute stars of American politics now," Stephanie has also been named by ELLE Magazine to its "10 Most Powerful Women in Washington" list.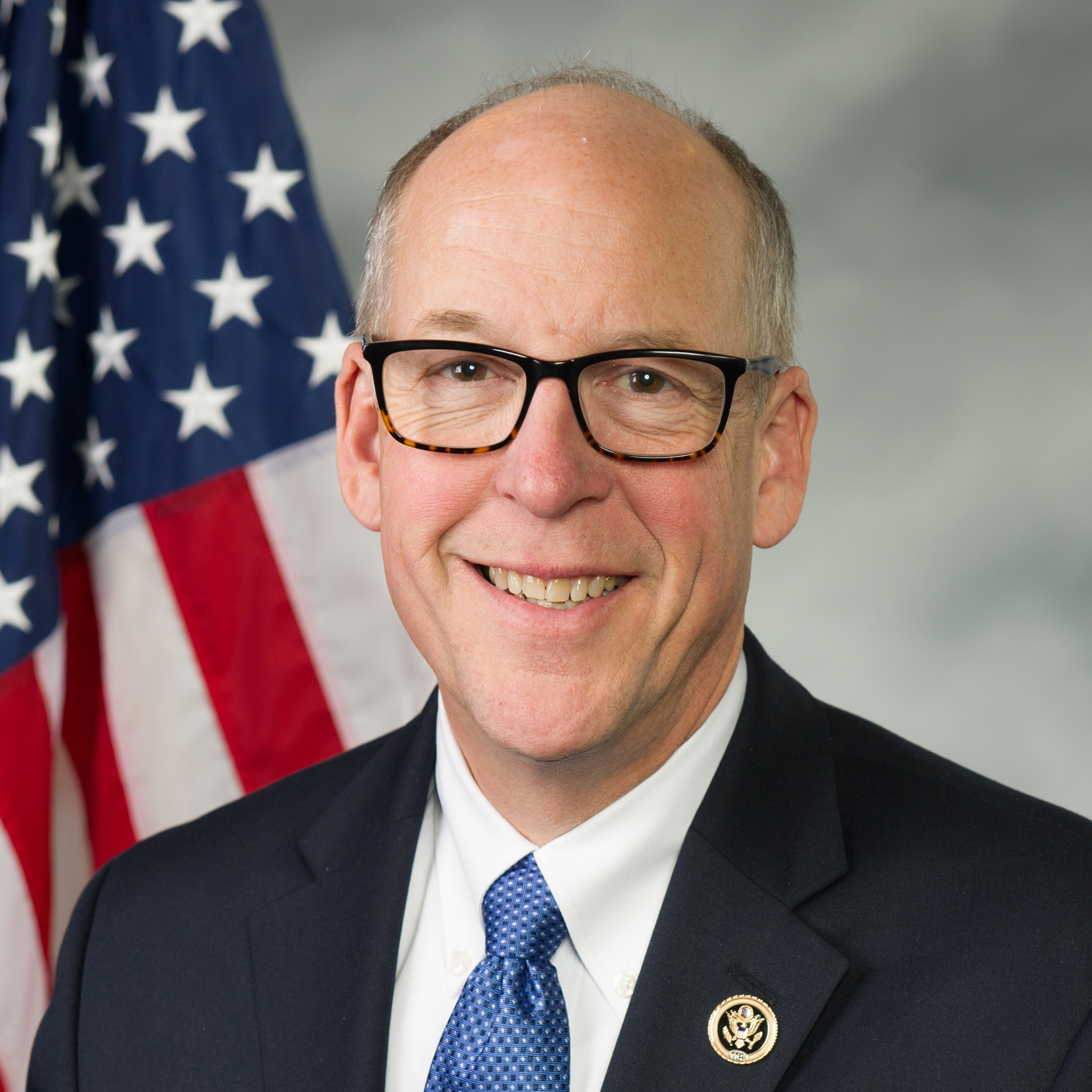 Former Congressman Greg Walden represented the people of Oregon's vast, Second Congressional District from 1999-2021. He chaired the powerful House Energy and Commerce Committee which has jurisdiction over telecommunications, health care, medical research, energy and consumer safety issues.
As a member of that committee for 20 of his 22 years in the House, he led legislative efforts in telecommunications and spectrum issues; energy grid security and reliability; confronting the opioids epidemic and expanding access to affordable health care.
His colleagues twice elected him to lead the National Republican Congressional Committee, the national campaign arm of the U.S. House GOP, where under his leadership House Republicans attained their largest back-to-back majorities in history.
Before his election to Congress, Walden served eight years in the Oregon House and Senate, where his state House GOP colleagues twice elected him Majority Leader.
Walden and his wife, Mylene, owned and operated radio stations in Oregon for more than two decades. He served on the local community hospital board and on the board of a community bank.
He is a graduate of the University of Oregon School of Journalism.
Currently, he and his wife own MSW Communications, and he serves on advisory boards working on innovative solutions to climate change, and advancements in health care. Recently he was named chairman of Alpine Advisors, a Washington, D.C. based strategy consulting firm.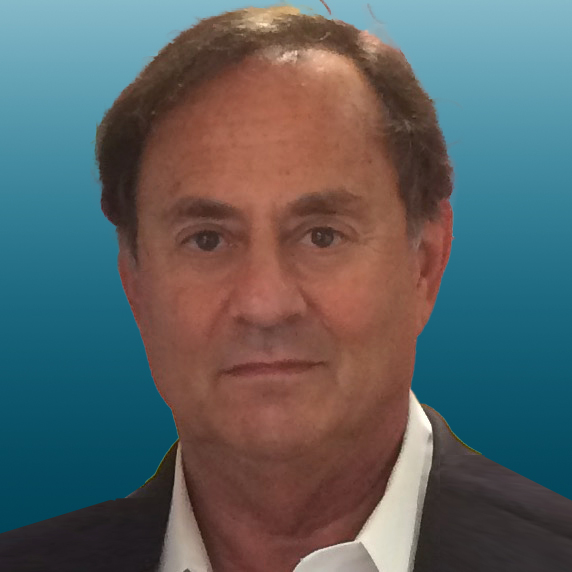 Doug Wilson's 40-year career in foreign policy, national security, politics and communications strategy has spanned both the public and private sectors. As Assistant Secretary of Defense for Public Affairs during President Obama's first term, he headed the largest government communications operation in the world. He played a key role in the repeal of "Don't Ask/Don't Tell" legislation, and has three times been awarded the Distinguished Public Service Medal, the Pentagon's highest civilian honor.
A native of Tucson, Arizona and a Phi Beta Kappa graduate of Stanford University and the Fletcher School of Law and Diplomacy, Mr. Wilson previously served as Board Member and Executive Vice President of the Howard Gilman Foundation, overseeing the development and implementation of the Foundation's domestic and international policy programs at White Oak. He is a co-founder of the White Oak collaborative on veteran and military family issues.
Mr. Wilson is also the former President of The Leaders Project, the decade-long global successor generation leadership initiative which he co-founded in 2001 with former U.S. Defense Secretary William Cohen. The series included seminal successor-generation leadership conferences on India, Russia, the Pacific Rim, Pakistan, Europe, Islamic societies, women as leaders of change, public diplomacy, international development assistance and military families.
Doug has been a senior communications strategist for Microsoft and Boeing; a US foreign service officer in Italy and the UK; the national political director of the Democratic Leadership Council; Congressional Director at the US Information Agency; senior foreign policy advisor to presidential candidates Gary Hart and Pete Buttigieg; and led the 1996 Democratic presidential campaign victory in Arizona, the first time Democrats had won that state since Truman in 1948. He is the co-founder of Vets' Community Connections, a national initiative to involve more Americans from all walks of life in veteran and military family community reintegration.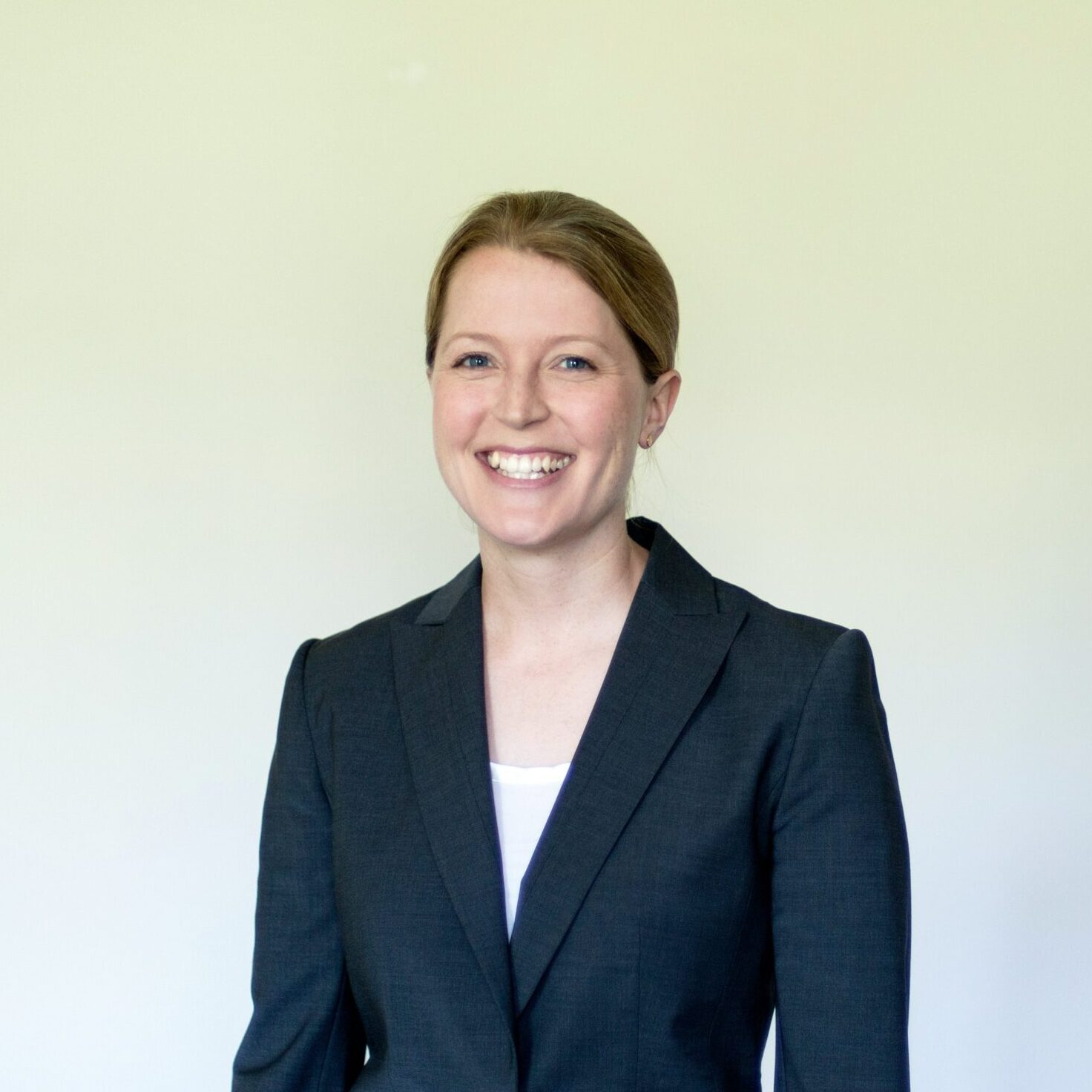 Associate Professor of Political Science
Aila M. Matanock is Associate Professor of Political Science at the University of California, Berkeley. Her research addresses how international and other outside actors engage in fragile states. She is an expert in post-conflict elections. Her most recent work is on comparative policing. She has conducted fieldwork in Colombia, Central America, Melanesia, Southeast Asia, West Africa, and elsewhere. She has received funding for these projects from many sources, including the National Science Foundation (NSF), the Minerva Research Initiative, the National Center for the Study of Terrorism and the Response to Terrorism (START), and the Center for Global Development (CGD). Her 2017 book, Electing Peace: From Civil Conflict to Political Participation, was published by Cambridge University Press and won the 2018 Charles H. Levine Memorial Book Prize. Her work has also been published by Foreign Affairs, Governance, International Security, Journal of Politics, Perspectives on Politics, and elsewhere. She previously worked at the RAND Corporation and the Los Alamos National Laboratory. She has held fellowships at Stanford's Center for International Security and Cooperation (CISAC) and UCSD's Institute on Global Conflict and Cooperation. She received her Ph.D. in political science from Stanford University and her A.B. magna cum laude from Harvard University.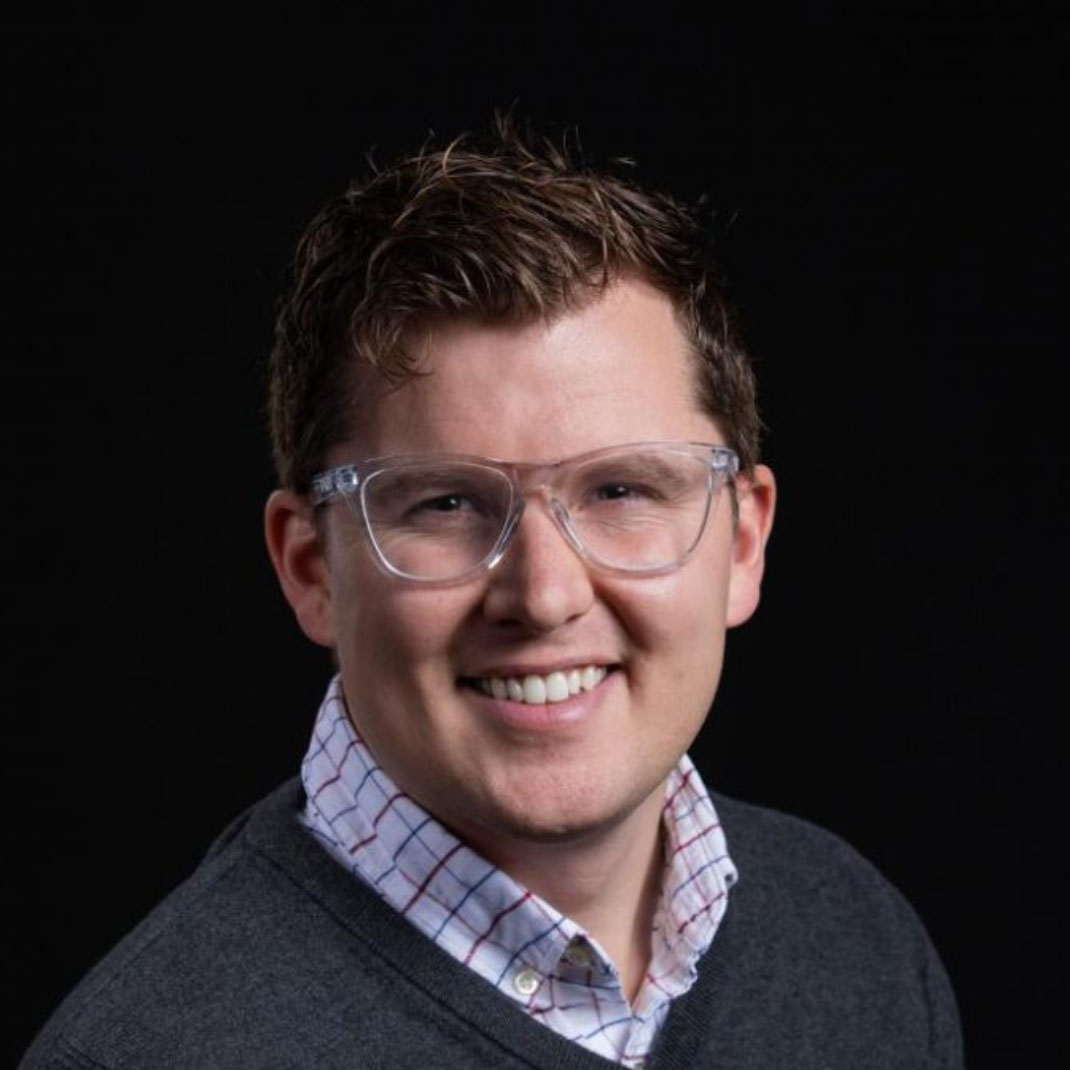 Assistant Professor of Practice at The School of Information
Dr. Andrew Reddie is an Assistant Professor of Practice at the University of California, Berkeley's School of Information where he works on projects related to cybersecurity, nuclear weapons policy, wargaming, and emerging military technologies. He is also currently serving as research director of the Center for Long-Term Cybersecurity. Andrew is currently a Bridging the Gap New Era fellow, Hans J. Morgenthau fellow at Notre Dame University, a non-resident fellow at the Brute Krulak Center at Marine Corps University, research director at the Center for Long-Term Cybersecurity, and deputy director at the Berkeley APEC Study Center. Previously, Andrew served as deputy director of the Nuclear Policy Working Group, predoctoral researcher at Lawrence Livermore National Laboratory's Center for Global Security Research, and as an associate at the Council on Foreign Relations in Washington, DC.
His work has appeared in Science, the Journal of Cyber Policy, and the Bulletin of the Atomic Scientists among other outlets and has been variously supported by the Carnegie Corporation of New York, MacArthur Foundation, and the U.S. Department of Energy's Nuclear Science and Security Consortium.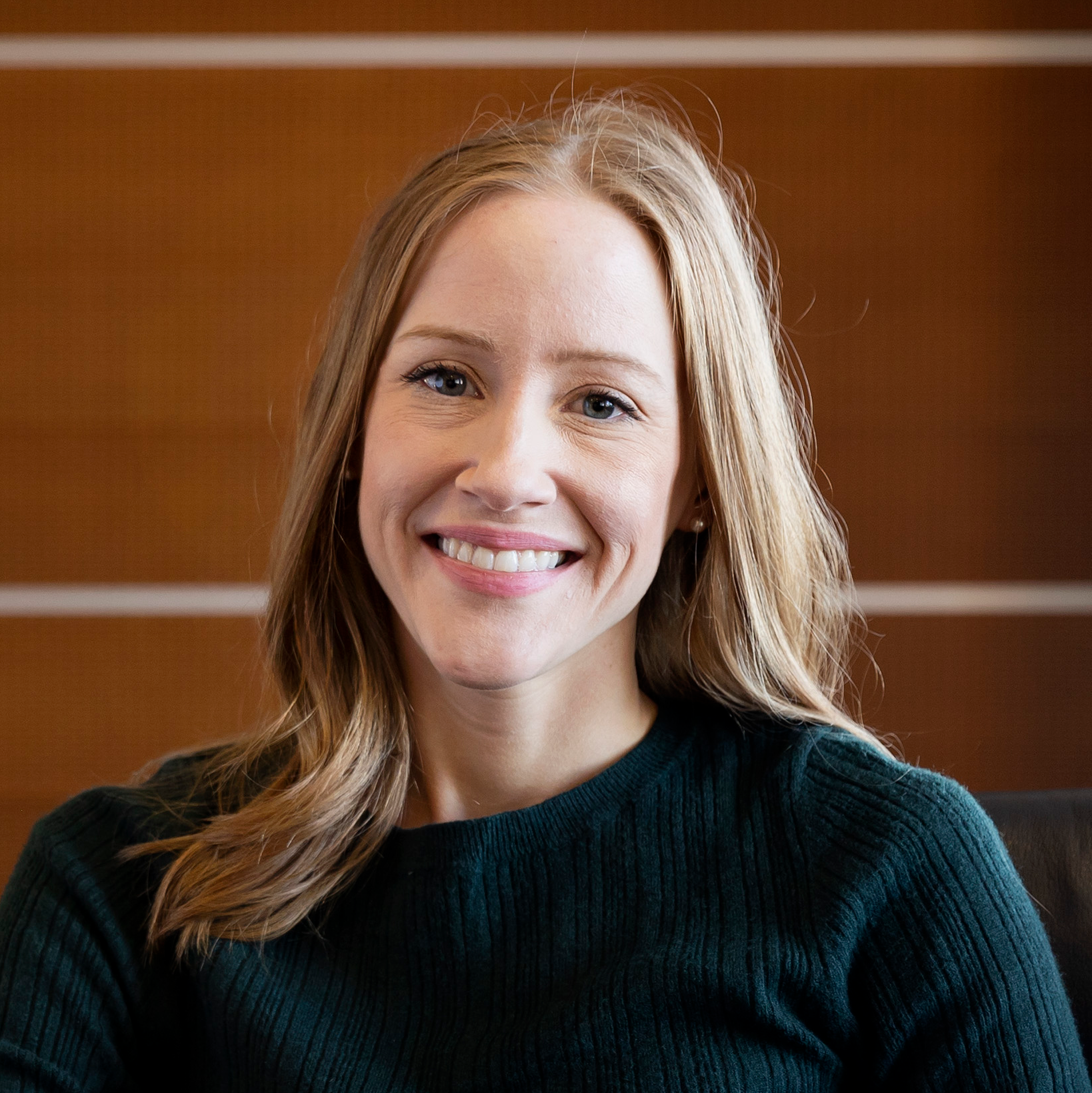 Associate Research Professor of Public Policy
Brandie Nonnecke, PhD is Founding Director of the CITRIS Policy Lab, headquartered at UC Berkeley. She is an Associate Research Professor at the Goldman School of Public Policy (GSPP) where she directs the Tech Policy Initiative, a collaboration between CITRIS and GSPP to strengthen tech policy education, research, and impact. Brandie is the Director of Our Better Web, a program that supports empirical research, policy analysis, training, and engagement to address the sharp rise of online harms. She is a co-director of the Berkeley Center for Law and Technology at Berkeley Law. She also co-directs the UC Berkeley AI Policy Hub,  an interdisciplinary initiative training researchers to develop effective AI governance and policy frameworks.Her research has been featured in Science, Wired, NPR, BBC News, MIT Technology Review, Buzzfeed News, among others. Her research articles, op-eds, and presentations are available at nonnecke.com.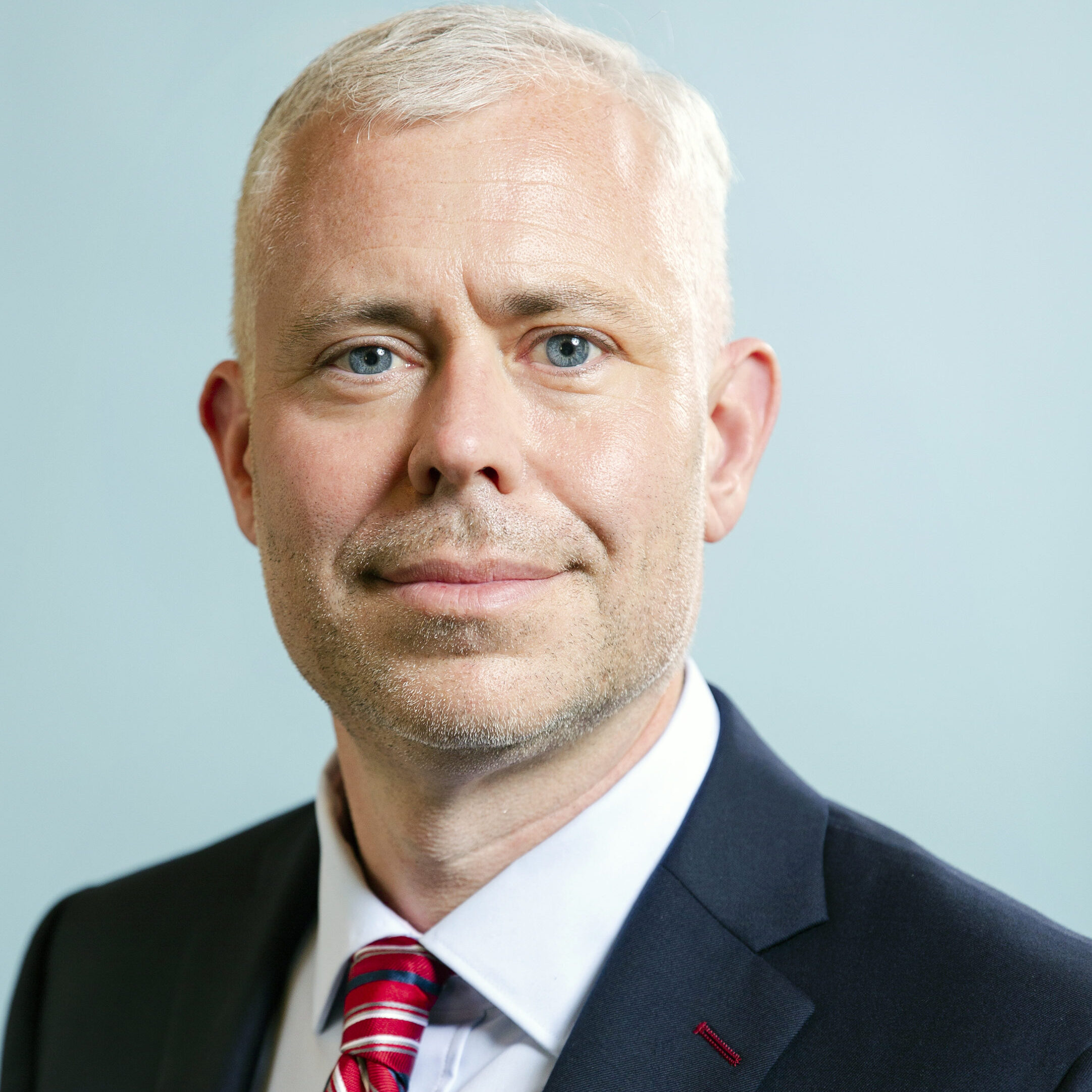 Faculty Director, Berkeley Center for Law & Technology, Professor of Law in Residence
Chris Jay Hoofnagle helps students from different disciplines understand the interplay of law and technology. He teaches torts, cybersecurity, consumer protection, python programming, and seminars on new technologies. He is a Professor of Practice in the School of Information and is an affiliated faculty member of the Simons Institute for the Theory of Computing.
He is the author of Law and Policy for the Quantum Age (with Simson Garfinkel, Cambridge University Press, 2021) and Federal Trade Commission Privacy Law and Policy (Cambridge University Press, 2016).
Hoofnagle is of counsel to Gunderson Dettmer Stough Villeneuve Franklin & Hachigian, LLP, and an elected member of the American Law Institute.
Associate Professor of History and Public Policy
Daniel J. Sargent is a historian who specializes in U.S. foreign policy and the history of international relations. His research has explored how states and decision-makers adapt to long-term changes in their international environments, including the historical advance of globalization. He is presently interested in how the United States has strived, over the long arc of its history, to constitute and sustain international order, and he remains intrigued with how policymakers use historical and grand strategic concepts to inform the work of policymaking. Sargent's first book, A Superpower Transformed: The Remaking of American Foreign Relations in the 1970s was published by Oxford University Press in 2015. Sargent earned his PhD in History from Harvard University.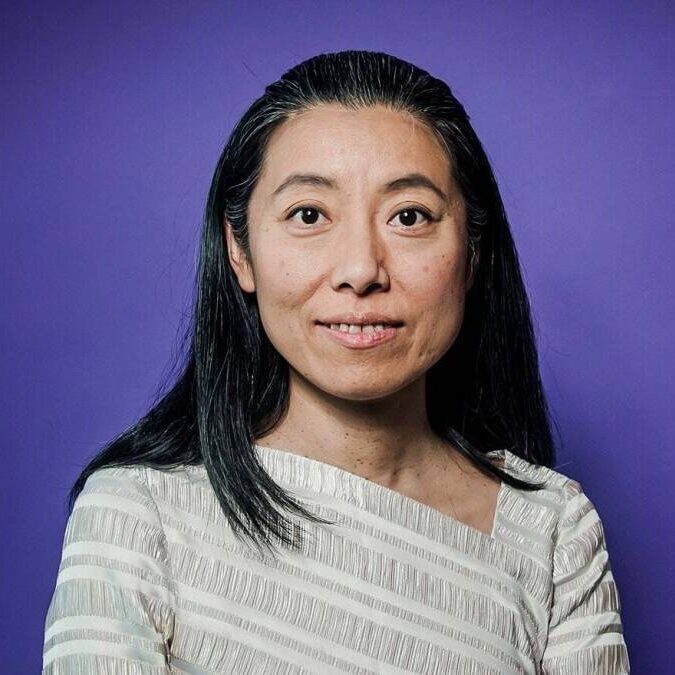 Professor of Electrical Engineering and Computer Science
Dawn Song is a Professor in the Department of Electrical Engineering and Computer Science at UC Berkeley. Her research interest lies in AI and deep learning, security and privacy, and blockchain. She is the recipient of various awards including the MacArthur Fellowship, the Guggenheim Fellowship, the NSF CAREER Award, the Alfred P. Sloan Research Fellowship, the MIT Technology Review TR-35 Award, ACM SIGSAC Outstanding Innovation Award, and numerous Test-of-Time Awards and Best Paper Awards from top conferences in Computer Security and Deep Learning. She is an ACM Fellow and an IEEE Fellow. She is ranked the most cited scholar in computer security (AMiner Award). She obtained her Ph.D. degree from UC Berkeley. She is also a serial entrepreneur and has been named on the Female Founder 100 List by Inc. and Wired25 List of Innovators.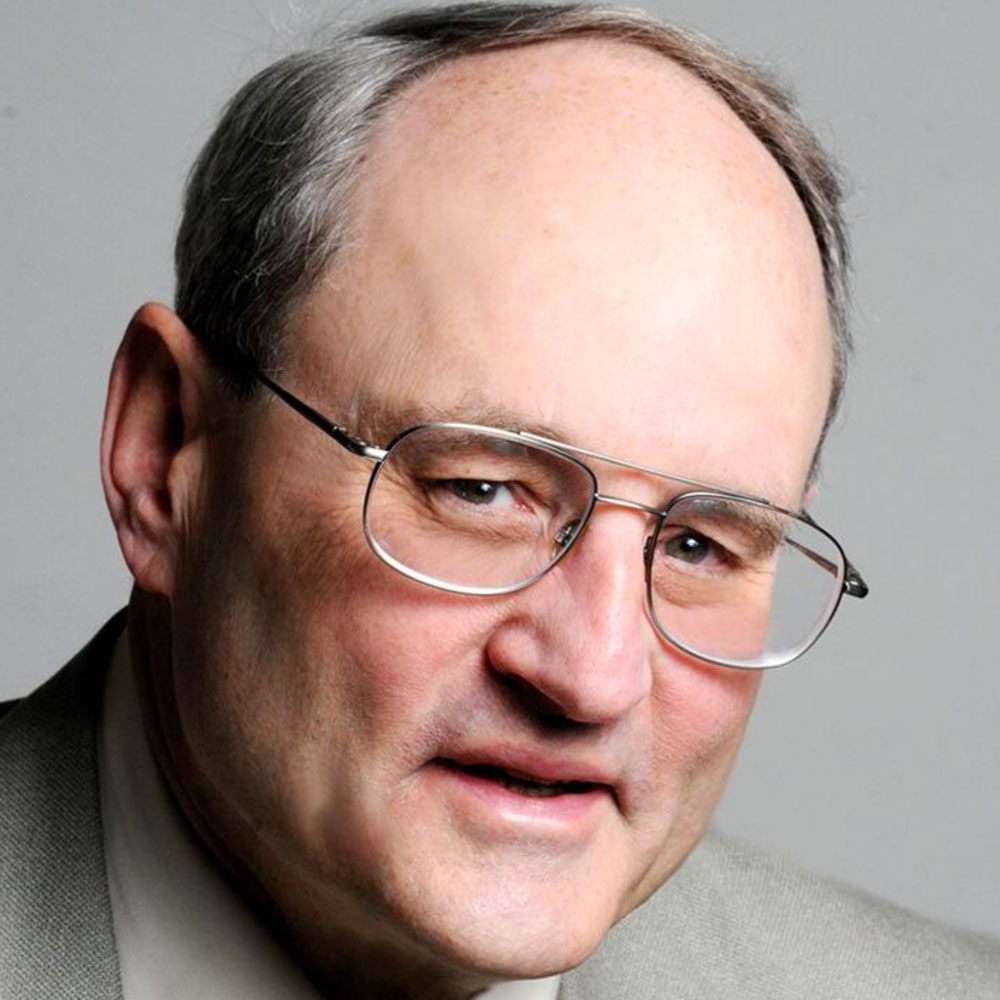 Class of 1941 Monroe Deutsch Professor of Political Science and Public Policy
Henry Brady is the Class of 1941 Monroe Deutsch Professor of Political Science and Public Policy at the University of California, Berkeley. He served as dean of the Goldman School from 2009-2021.
He received his PhD in Economics and Political Science from MIT in 1980. He has written on electoral politics and political participation, social welfare policy, political polling, political polarization and trust, the collapses of the Soviet Union, and statistical methodology, and he has worked for the federal Office of Management and Budget and other organizations in Washington, DC. He is past president of the American Political Science Association, past president of the Political Methodology Society of the American Political Science Association, and director of the University of California's Survey Research Center from 1998 to 2009.
He is coauthor of Letting the People Decide: Dynamics of a Canadian Election (1992) which won the Harold Innis Award for the best book in the social sciences published in English in Canada.  He co-authored Voice and Equality: Civic Voluntarism in American Politics (1995) which won the Philip Converse Award for a book making a lasting contribution to public opinion research and the American Association for Public Opinion Research best book award for influential books that have stimulated theoretical and scientific research in public opinion.  He is also coauthor of Expensive Children in Poor Families: The Intersection of Childhood Disability and Welfare (2000), Counting All the Votes: The Performance of Voting Technology in the United States (2001), and The Unheavenly Chorus: Unequal Political Voice and the Broken Promise of American Democracy (2012).  He is co-editor of Rethinking Social Inquiry: Diverse Tools, Shared Standards (2004 and 2010) which won the Sartori Award for best book on qualitative methods, Capturing Campaign Effects (2006), and the Oxford Handbook of Political Methodology (2008).  His most recent book is Unequal and Unrepresented:  Political Inequality and the People's Voice in the New Gilded Age (2018).  Henry Brady has also authored numerous articles on political participation, political methodology, data science, the dynamics of public opinion, and other topics.
Brady was elected a Member of the American Academy of Arts & Sciences in 2003 and a Fellow of the American Association for the Advancement of Science in 2006.  In 2021, he received the Goodnow Award from the American Political Science Association for his career of "service to the community of teachers, researchers, and public servants who work in the many fields of politics." Upon retiring from the deanship in 2021, he received the Berkeley Citation for those whose "contributions to UC Berkeley go beyond the call of duty and whose achievements exceed the standards of excellence in their fields."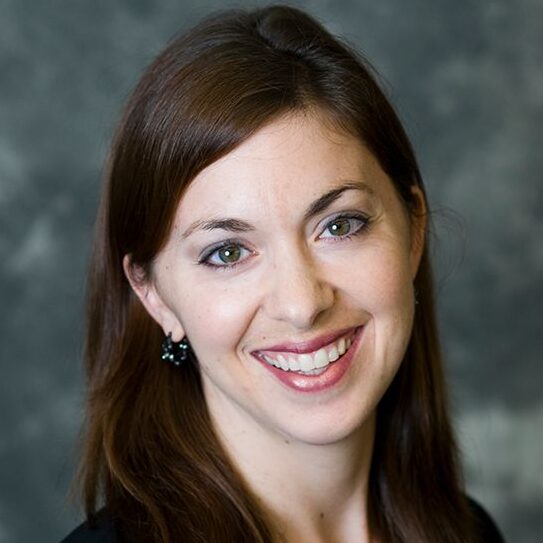 Associate Professor of Public Policy and Political Science
Jennifer Bussell is a political scientist with an interest in comparative politics and the political economy of development and governance, principally in South Asia and Africa. Her research considers the effects of formal and informal institutions—such as corruption, coalition politics, and federalism—on policy outcomes. Her book Corruption and Reform In India: Public Services in the Digital Age (Cambridge University Press) examines the role of corrupt practices in shaping government adoption of information technology across sub-national regions and is based on fieldwork in sixteen Indian states, as well as parts of South Africa and Brazil. Her current research uses elite and citizen surveys, interviews, and experiments to further explore the dynamics of corruption and citizen-state relations as they relate to public service delivery in democratic states. She received her PhD in political science from the University of California, Berkeley.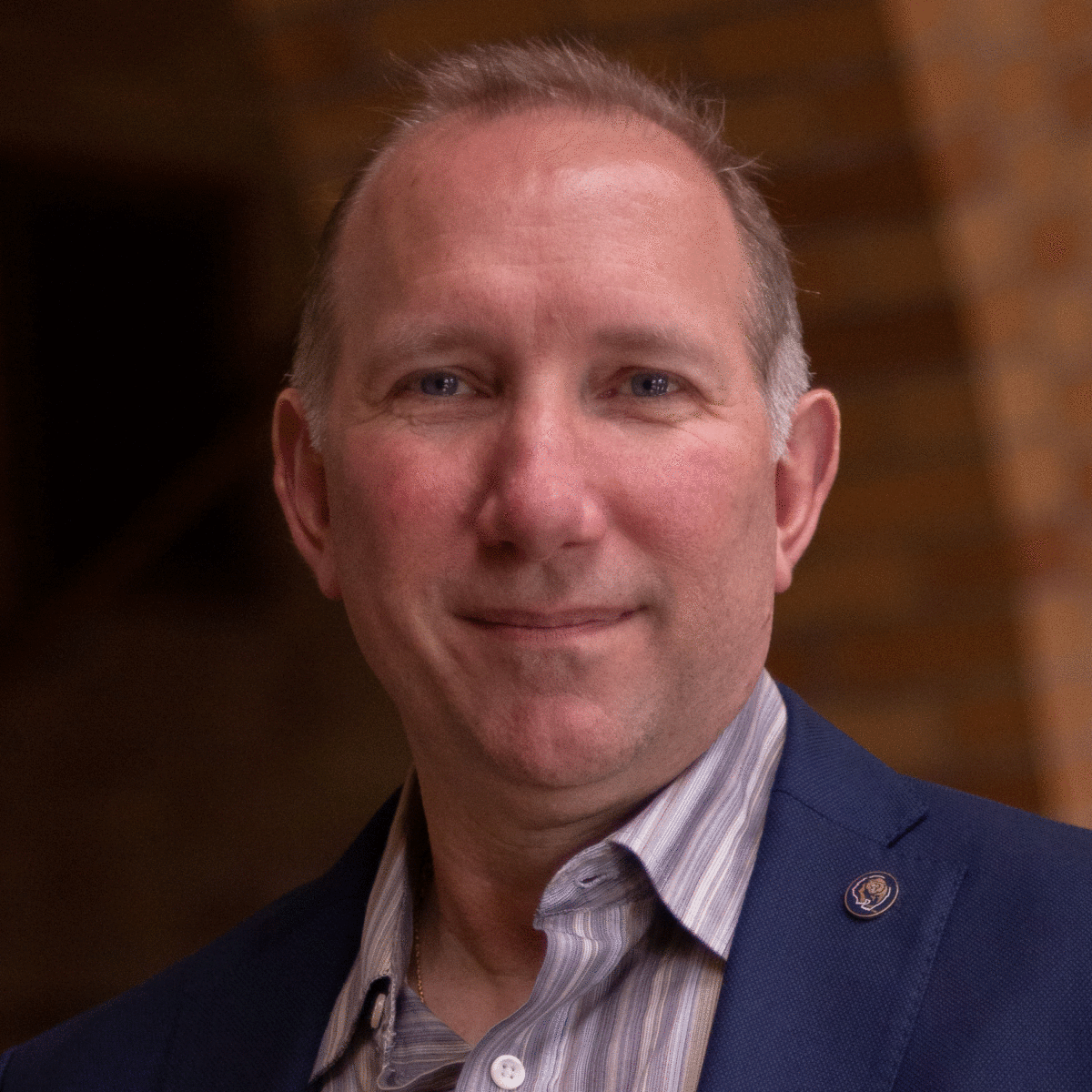 Materials Science and Engineering
Matthew P. Sherburne PhD teaches in the Materials Science and Engineering department and performs research at the intersection of materials discovery and design for sustainability. His research includes the discovery of new and novel materials for solar energy generation, catalysis for biofuels and small molecules and the electrochemical reduction of CO2. In this work high throughput computational tools are used to screen large numbers of potential new materials; this large data set can then be used to train machine learning algorithms to make the discovery and optimization of new materials more efficient.
Much of his research efforts has been spent working with international collaborators. In 2014 he became the Program Director of the Singapore-Berkeley Research Initiative for Sustainable Energy (SiNBeRISE).  He has active collaborations involving researchers in the Philippines, India, and Singapore. In December 2020 he became the Director for International Partnerships for the College of Engineering and Director of GLOBE (Global Learning and Outreach from Berkeley Engineering). Through GLOBE he oversees the College of Engineering efforts for international partnerships in education and research. He has also recently been named the CEO for the Berkeley Educational Alliance in Singapore (BEARS); BEARS houses large collaborative research efforts between UC Berkeley and Singaporean researchers.
Thomas and Alison Schneider Professor of Public Policy
Michael Nacht is a specialist in U.S. national security policy; science, technology, and public policy; and management strategies for complex organizations. He is the author or co-author of six books and more than eighty articles and book chapters on nuclear weapons policy; regional security issues affecting Russia and China, the Middle East and East Asia; cyber and space policy; counter-terrorism and homeland security; international education; and public management. Nacht served as Assistant Secretary of Defense for Global Strategic Affairs (2009-2010) as Assistant Director for Strategic and Eurasian Affairs of the U.S. Arms Control and Disarmament Agency (1994-97). He received a B.S. in Aeronautics and Astronautics and an M.S. in Operations Research from New York University and a Ph.D. in Political Science from Columbia University.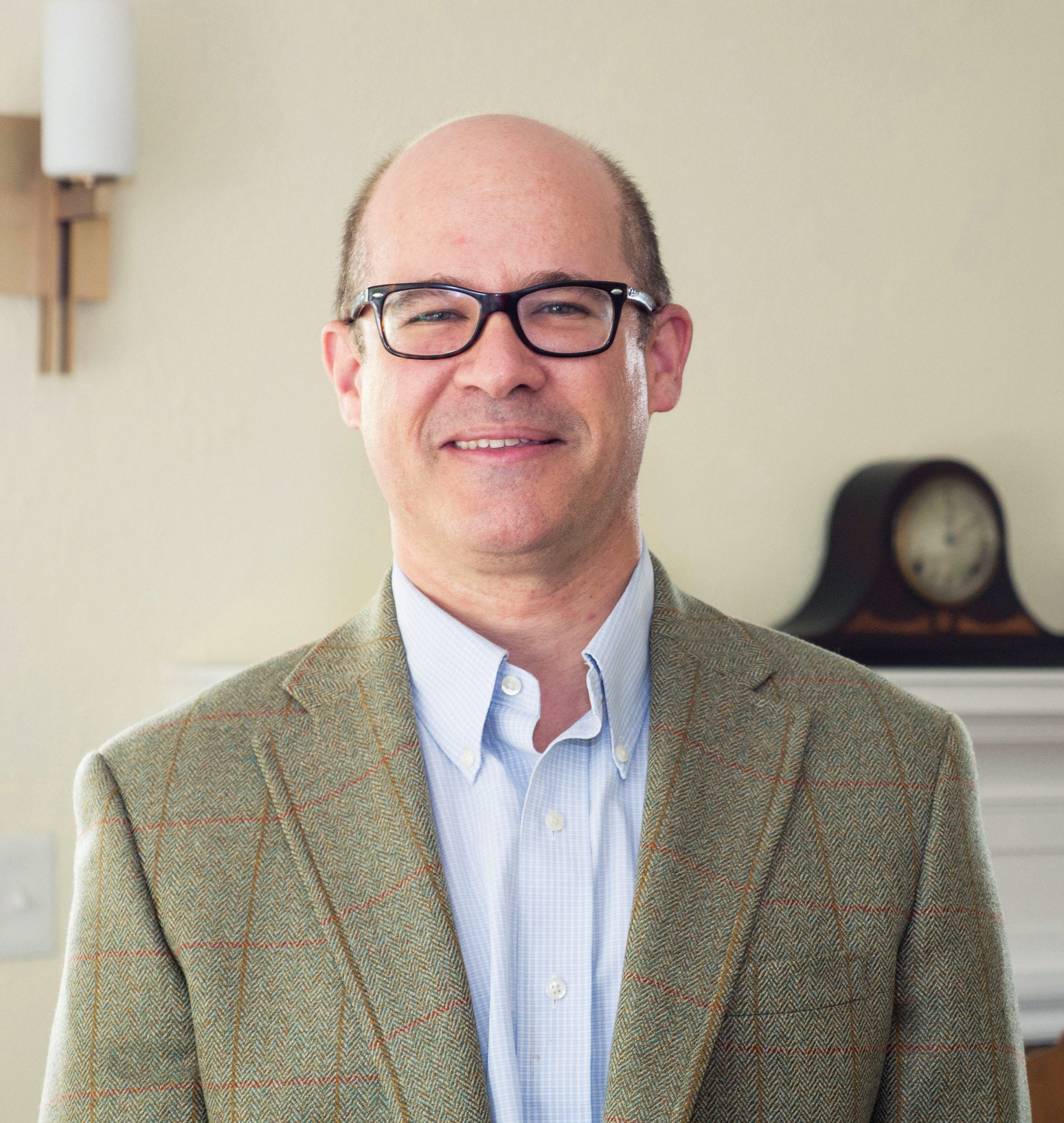 William G. Simon Professor of Law, UC Berkeley
Orin Kerr is one of the country's foremost scholars of the Fourth Amendment and criminal procedure. He helped found the field of computer crime law, which studies how traditional legal doctrines must adapt to digital crime and digital evidence.
Kerr has authored more than seventy law review articles, over half of which have been cited in judicial opinions (including eight different articles that have been cited in U.S. Supreme Court opinions). He is regularly listed as among the most cited and most influential law professors in the United States. In addition to writing law review articles, Kerr has authored popular casebooks, co-authored the leading criminal procedure treatise, and published countless blog posts. These days he also wastes a lot of time on Twitter.
Kerr has briefed and argued cases in the United States Supreme Court and three federal circuits. He has testified six times before Congressional committees. From 2013-2019, Kerr served on the Advisory Committee for the Federal Rules of Criminal Procedure by appointment of Chief Justice Roberts. In 2015, the Chief Justice appointed him to serve on the Judicial Conference's committee to review the Criminal Justice Act.
Before attending law school, Kerr earned undergraduate and graduate degrees in mechanical engineering. He has served as a law clerk for Judge Leonard I. Garth of the U.S. Court of Appeals for the Third Circuit and Justice Anthony M. Kennedy of the United States Supreme Court. He has also served as a trial attorney in the Computer Crime and Intellectual Property Section at the U.S. Department of Justice and a Special Assistant U.S. Attorney in the Eastern District of Virginia.

Prior to joining the Berkeley Law faculty, Kerr was a professor at the George Washington University Law School and later at the University of Southern California Gould School of Law. He also has been a visiting professor at the University of Pennsylvania and the University of Chicago.
Assistant Professor of Public Policy
Shelley Liu is a political scientist who studies conflict and development in weak and authoritarian states. Her recent and ongoing projects how governments develop the state after conflict, how citizens respond to development policies, and how access to education and information mediates the relationship between citizens and their government. She has conducted fieldwork in Liberia and Zimbabwe, and brings to GSPP knowledge of comparative politics, the impact of political violence, and the politics of sub-Saharan Africa. Liu holds a PhD in political science from Harvard University.